---
Arrangement and Description
After acquisition of archival records, the Public Records Office (PRO) would conduct arrangement and description. These processes establish physical and intellectual control over archival records, facilitating users to find the records they need.
---
Accessioning
The process of taking physical and intellectual control of the acquired records is called 'records accessioning'. In this process, a sequence of different activities are involved including preliminary sorting of the records, registering the essential information about the records and creators and providing suitable storage for their long term preservation.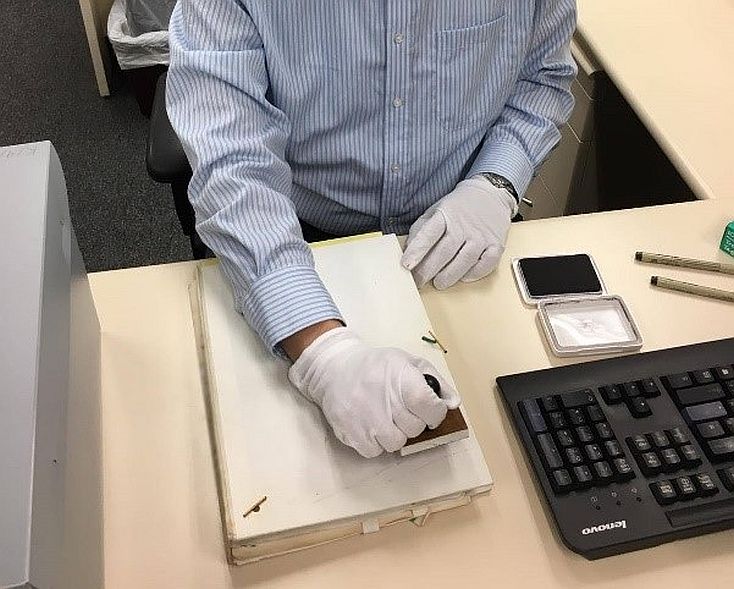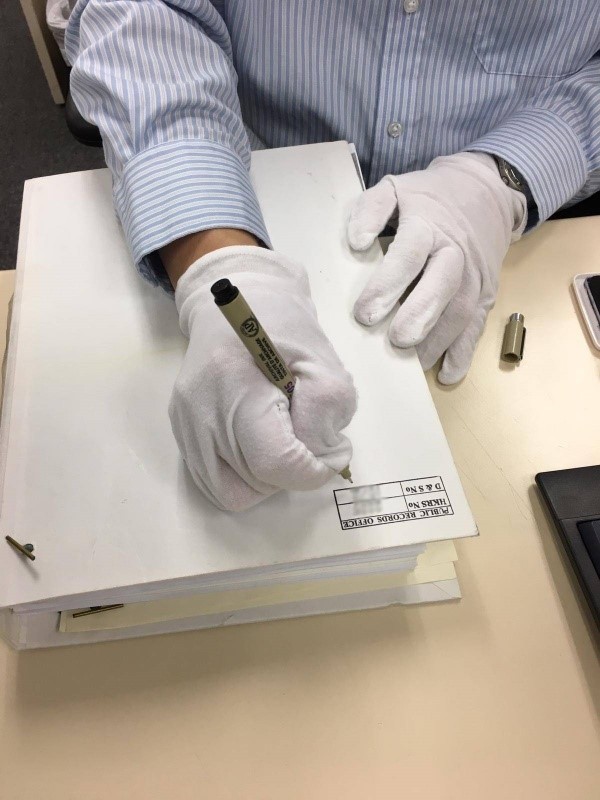 Stamping and marking records as part of records accessioning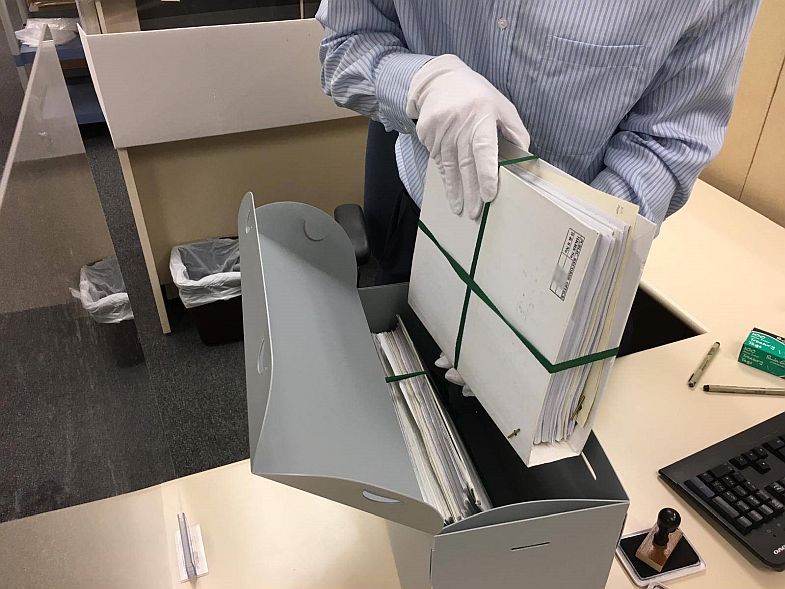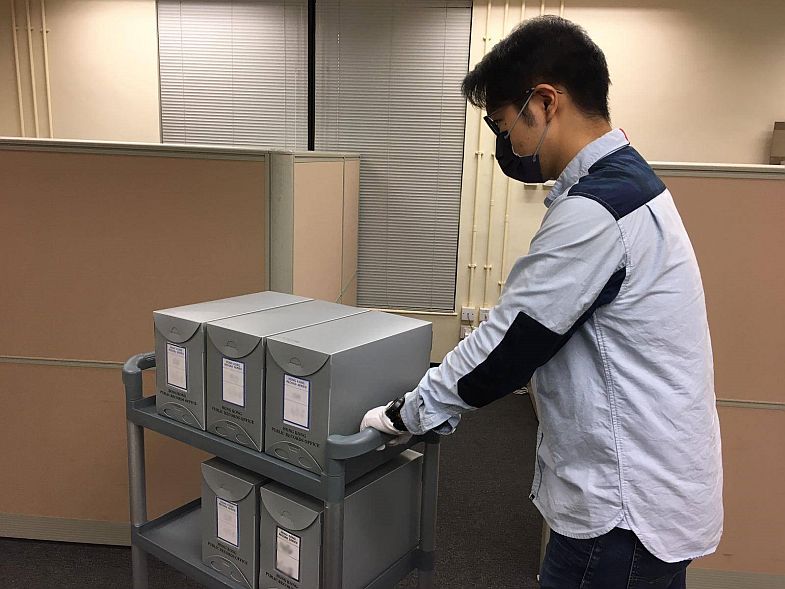 Relocating records into polypropylene archival storage boxes as part of records accessioning
---
Arrangement
Arrangement is the processes of organising records in accordance with their provenance and original order so as protect their context.
---
How are records arranged in PRO?
In PRO, the newly acquired records are arranged under either Hong Kong Record Series (HKRS) or Hong Kong Manuscript Series (HKMS). HKRS comprises government records with archival value while HKMS comprises private records donated to PRO by organisations and individuals as well as reproduction copy of records relating to Hong Kong purchased from other archives institutions.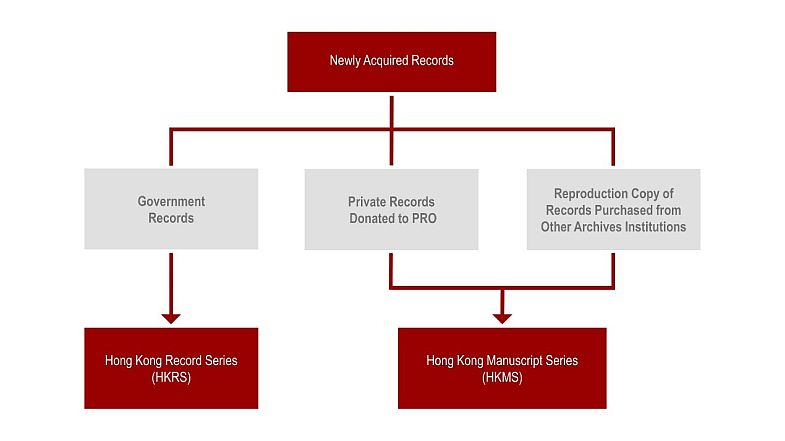 Grouping of Newly Acquired Records in PRO
Archival records are arranged according to their origins (i.e. creator) and original order and they would usually be organised into 5 levels: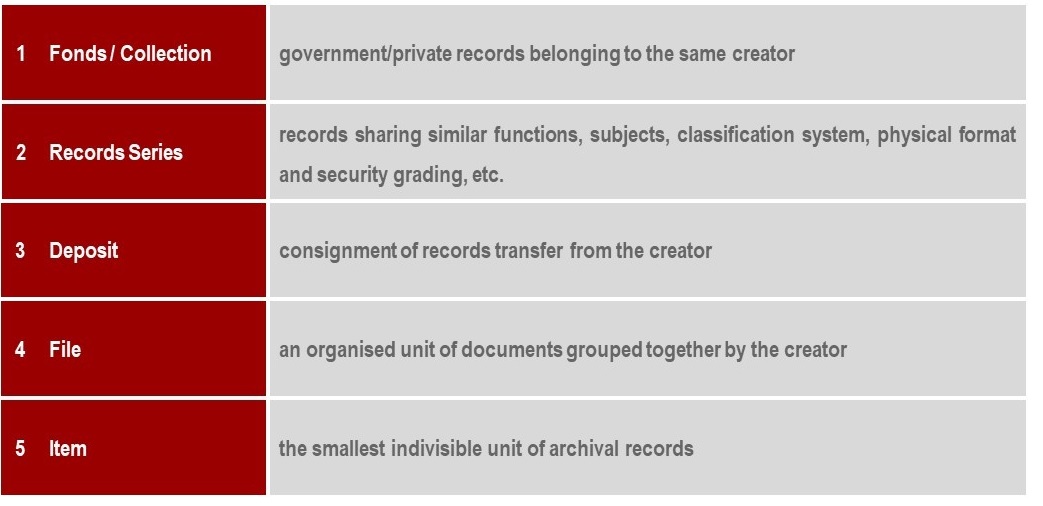 ---
Description
Description is the process of analysing and recording information about the archival records and creating a finding aid or other access tools that will facilitate users in identifying the records they need.
---
How are records described in PRO?
We describe the records according to international standards, such as International Standard Archival Description [General] (ISAD(G)) and Encoded Archival Description (EAD). The descriptive information of the archival records will be input into our online catalogue @PRO which provides easy and convenient on-line search.
---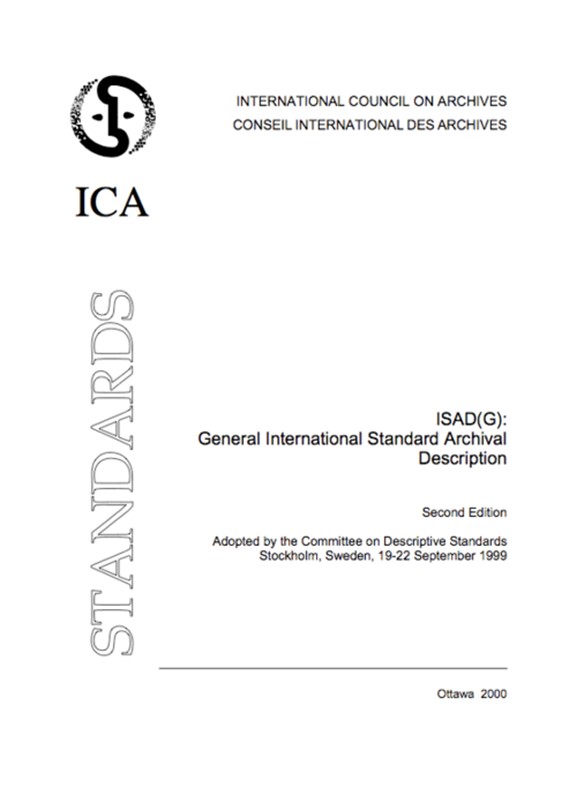 Front cover of ISAD(G) second edition
---
The descriptive information mainly include the following elements:
series / deposit title
creating agency
transferring agency
covering dates
number of records / extent
medium of records
archival history
scope and content
appraisal, destruction and scheduling information
accruals
arrangement system
conditions governing access
conditions governing reproduction
language and scripts
physical characteristics & technical requirement
existence of viewing/duplicated copy
access status